Winter
Wagrain and surrounding area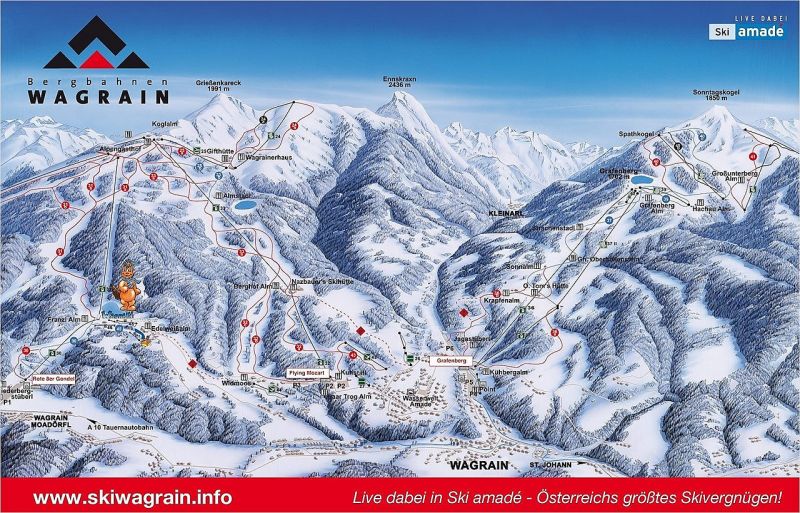 Skiing and snowboarding
Non Stop to the Top and Non Stop to the Slopes: The Ski Region of Wagrain is known for its comfortable and quick access to skiing adventures. The funicular railways of highest capacity will bring you directly up the Griessenkareck as well as the Grafenberg peak.
Wagrain is part of the "3-Valley-Skiing-Swing" Flachau-Wagrain-St.Johann/Alpendorf. By choosing Wagrain as your starting point, you will have direct access to the slopes of Flachau or St. Johann/Alpendorf.
The two ski mountains Griessenkareck and Grafenberg surround the traditional holiday destination Wagrain in midst of the Salzburger Mountains.
Use the "Red 8" Cable Car in Moadoerfl, the Funicular Railway Flying Mozart or Grafenbergbahn to reach the top of the mountains: within a few minutes the great variety of ski slopes will lay before you.
350 kilometres of ski slopes, over 100 cable car and funicular railways, 220 kilometres of groomed Nordic skiing slopes as well as free-of-charge ski busses are at your disposal.
Regardless whether you are s skier, a snowboarder, a beginner or a pro athlete, pure joy and adventure is expecting you!
You'll be amazed by the unique Water World Amade, the ice skating course, 2 curling courses, 2 sledge courses and 20 kilometres of winter hiking trails as well as the horse sleigh tours.
http://www.bergbahnen-wagrain.at

Water World Amade
Partnerbusiness "Erlebnisbad Water World Wagrain"
Our guests enjoy daily free entry to the Public Water World Pool "Erlebnisbad Wasserwelt Wagrain". (in winter: 3 hours are free of charge, in summer: entire day pass is free of charge, except during bad weather conditions when the free day pass is reduced to a free 3-hour pass).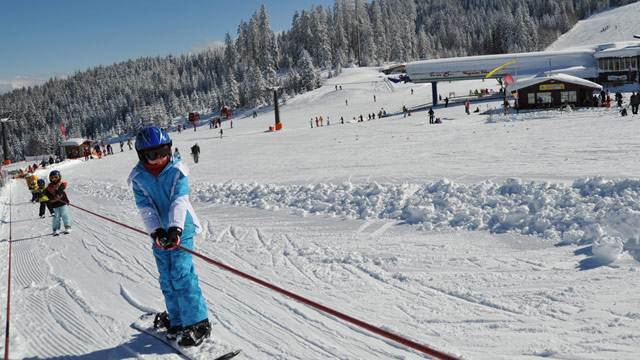 Wagraini's Winter World
Try the magic carpet before you set off down the slopes from the Wagraini's or Edelweiss funicular station. The looooooong forest magic carpet leads to the "Tubing Railway", while the Igloo and the Wagraini's Kids' Alp provide you with comfortable shelter.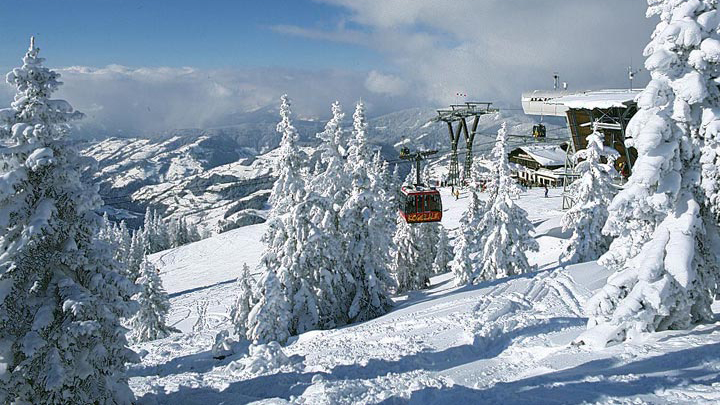 Winter Hiking – Snow Shoe Hiking
More than 20-kilometre long winter hiking trails and a variety of Snow Show trails are at your disposal for cozy or sporty excursions into Nature.
http://www.wagrain-kleinarl.at/de/winter/aktivitaeten/winterwandern.html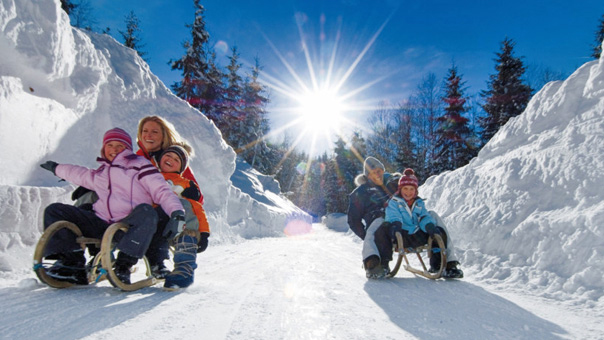 Sledge Adventures
Make sure to plan for a sledge tour during your Winter Holidays. Regardless of the time, snow or shine, Wagrain-Kleinarl provides fun and adventure for the entire family.
http://www.wagrain-kleinarl.at/de/winter/aktivitaeten/rodeln.html
Ice Skating and Curling
In winter time, the ice skating rink and the curling courses are always worth a visit. No surprise – you can look forward to entertaining hours of Family Holiday Fun in the Salzburger Land.
http://www.wagrain-kleinarl.at/de/winter/aktivitaeten/eislaufen.html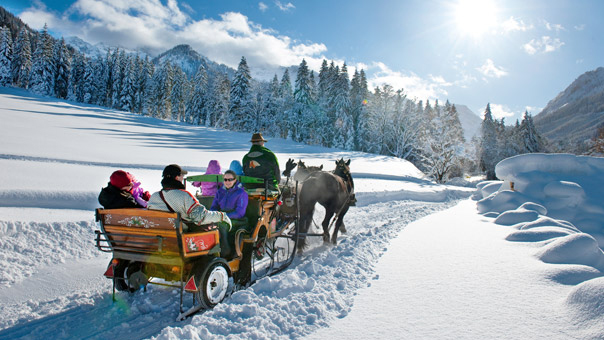 Horse Sleigh Tours
Explore the romantic winter wonderland of the Holiday Region Wagrain-Kleinarl from the top of a horse sleigh. You can be sure to enjoy delightful hours of horse sleigh tours during your Winter Holiday in Wagrain-Kleinarl.
http://www.wagrain-kleinarl.at/de/winter/aktivitaeten/pferdeschlitten.html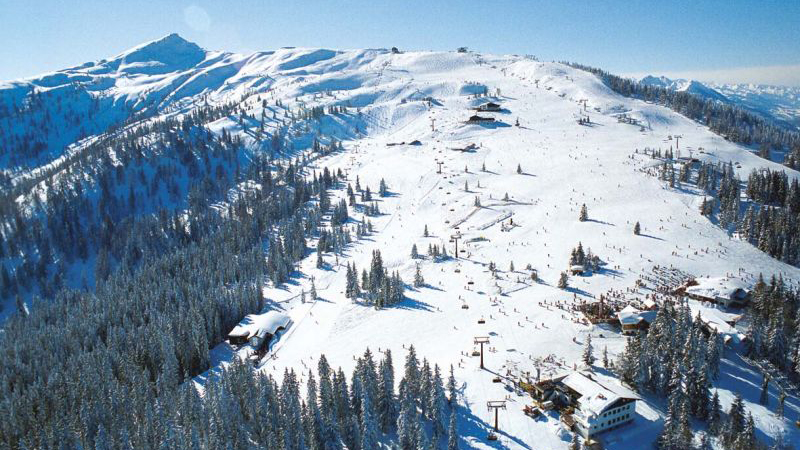 Paragliding and Tandem Flights
Wagrain-Kleinarl is known for its excellent disposition for paragliding. The Ski Guide Parataxi enables you to experience paragliding and tandem flights during your Winter Holidays in Salzburg.
http://www.wagrain-kleinarl.at/de/winter/aktivitaeten/paragleiten.html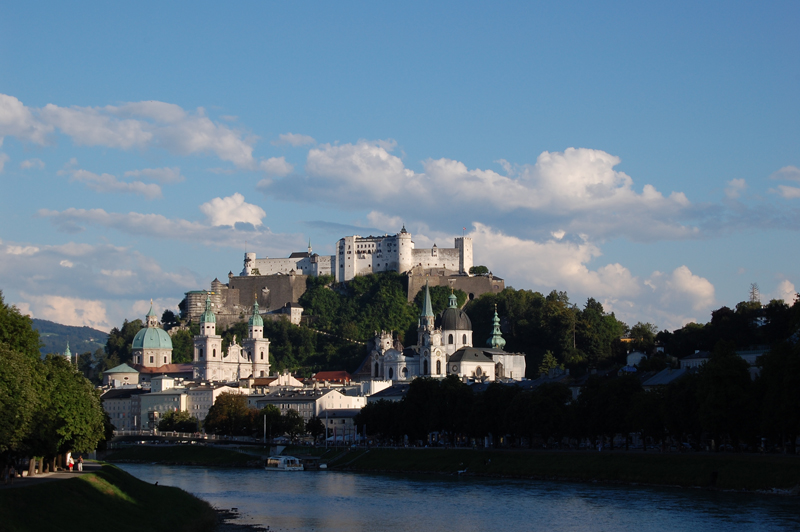 City of Salzburg and the "SalzburgerLand Card"
Visit Mozart's Birth City and view its many great sights: Castle Hellbrunn and its Water Games, the Garden of Mirabell, the Fortress of Hohensalzburg, the Dome of Salzburg, the Getreidegasse, the House of Nature and many more.
Receive free entry to 190 sights and attractions in the entire "Salzburg Land" with The SalzburgLand Card!
The SalzburgLand Card offers a flexible 6- or 12-day ticket and is ideal for groups or families.
Valid from May 1st through October 26th.
http://www.salzburgerland.com/de/salzburgerlandcard/index.html